NZX Hydro
The New Zealand electricity market's premier source for hydro-power information
Create custom reports comparing inflow, storage and means from 1926.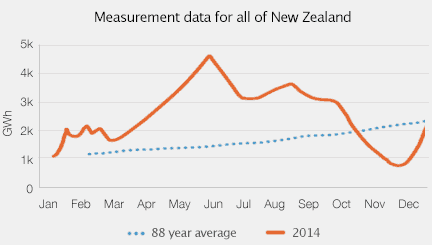 If you have questions or would like a demo, please get in touch!
Hydroelectric Power in New Zealand
Hydroelectric power is a very important part of New Zealand's electrical grid. Depending on rainfall, hydro generation typically accounts for between 55% and 65% of New Zealand's power generation. During periods of high rainfall this percentage can climb to more than 70%.